Welcome to Desert West Technologies
At Desert West Technologies we are a manufacturer of plastic injection molding and metal fabrication components. We have 20 years experience in supplying exact tolerance plastic components to the Semi-Conductor Industry.
Company History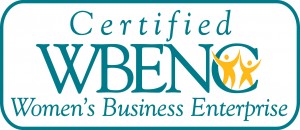 Desert West Technologies, was started in 1994 by John Kirkpatrick. It is a family owned business. Vickie Kirkpatrick became the owner of the business in 2006. It was a smooth transition since she had been a part of the business since day one. Desert West was the only small business in 2005 to receive "Supplier Excellance Award" by Texas Instruments. Desert West was certified as WBE by the Women's Business Enterprise National Council in 2007. We also have recieved a HUB certification from the State of Texas in 2007.
Products
Stainless Steel Tables
Metal Parts for OEM Steppers
Services
Reclaim/Recycle Wafers. Administer, Operations, Production, Quality Control and Delivery of Goods and Services.
Refurbish OEM Reticle Cassettes
Design, Engineer, Manufacture, and QC Products per Customer Specification.
Capable of taking an initial part and mold design all the way through to the finished product.
Logistics and Quality Coordinator of shipments between supplier and customer.